17 Cool Gifts for College Students in 2021
It's that sad, sad time (or happy time, depending on how ready you are for your kids to get out of the house). Your son or daughter is now headed off to college, and even though they are trying to put on a strong face, you know they already miss home and could use a little pick me up. That's why we put together this great list of 17 cool gifts for college students in 2021, check it out!
Cool Gifts for College Students
Fortunately, there are a lot of gifts parents and friends can buy for their freshly minted college student that can surprise them. However, you have to be careful while out shopping for gifts. Parents need to make sure they still look like cool Mom's & Dad's and ensure the gifts will win the hearts, and maybe the minds, of their college student. Knowing what your child likes can really help, but if you are struggling, below are some of the coolest gifts we could come up with. for you to buy your young women or men as they head off to college.
Honestly, these wooden glasses make a sweet gift because they are unique and amazing. Your college student wants to fit in and look ¨cool¨ and this is the closest they are going to get my friend. These wooden sunglasses are not only super cool, but they show great craftsmanship, making them truly a piece of art. Buying your son or daughter these glasses will earn HELLA brownie points, (and make sure it's a surprise why don't ya).
Let's face it, they didn't smell that great when they left the house and they surely haven't gotten any better without you around to make sure they bathe on a regular basis (let alone use soap!).  So since you can not be there to make sure they wash their body and their clothes, you can at least give them something to smell good and cover up the stank.
That's why we suggest getting them some good colognes and perfumes to make sure they are presentable for class every day.  It would also be nice if they could find a girlfriend or boyfriend that you'd actually like to meet.
We specifically made this BroBox for parents to send a one way hug straight to the doorstep of their little man (or woman) that might be kinda struggling with their college years.  It's packed with some snacks, candy, and other goodies to make their day and to make their time in college go by just a little bit smoother. Check it out if you need something to impress your college student without breaking the bank.    
4. Bluetooth headphones
When walking around the campus as you drop off your son or daughter, you can't throw a stone without seeing students walking around with their headphones on.  We get it, they are too cool to talk to anybody, (or too nervous). While we are not advocating that they may in fact be too cool for school, it can help to have a good pair of headphones to help concentrate while studying in the library or to drown out noisy roommates and neighbors.  We suggest the Bohm bluetooth headphones for their style and sound quality.
Fitness is something college students take seriously, at least they should if they want to ward off the "Freshman 15".  Buying them a fitness BroBox is the perfect thing to help keep their fitness in line. It contains healthy snacks and enough protein for even the biggest gym nut. Your college student will love this care package, so keep it in mind if you are shopping for something to boost their spirits but not their belly.
Okay this may fall into the nerdy / great way to not stoke your college student, but they need school supplies don't they?  These pencils are ideal for students who take copious notes, (at least they should be). We suggest buying one from Pentel as they make some of the best. Even though its useful, giving it to them as a gift will make it feel like a special keepsake.
This is a great gift idea for your son or daughter who loves them some beef jerky. This beef bouquet can be eaten for breakfast, lunch, and/or dinner because let's face it, are they even eating over there?! The Caliente Beef Bouquet contains more than one pound of dried beefy goodness, and since almost everyone loves jerky, this gift is sure to please.
You cannot ignore the fact that college students spend most of their time on their phones. That's why their phones are on "E" half the time, if not dead from them constantly on Instachat, Snapgram, YouBook and FaceTube (close enough). Maybe a reminder to just look up occasionally would be better (gift idea!). In any case, make sure to send them a power bank from a reputable maker like Anker so their phone is available when they really need it, like when they are at a party and need to get an Uber out of there instead of walking home through a "interesting" part of town with a dead battery.      
This is a great gift for the student who will be cooking for the first time.  It comes with everything to help them crack the grill open and hopefully make themselves something edible.  Of course it also has some good snacks in there for when they burn their food and then are left with nothing but charcoal to eat.  Let's face it, lil Jimmy only really ever mastered microwaving Hot Pockets.
10. Water Resistant Bluetooth Speaker
College students are pretty obsessed with music, well normal ones at least.  So if all they have is this phone or some earbuds to bump their jams on, they are not in for a great time, (at least if they want to have friend).  A good way to make sure they are enjoying themselves as well as making sure they don't break their speaker the first time they take it to the lake is to get them a cool water resistant bluetooth speaker from JBL, they are affordable and sound great.  
The Health Nut - Healthy Gift Basket is full of protein-filled snacks alongside healthy beverages.  Much like the fitness BroBox it is great for your guy or gal that is trying to ward off the freshman 15 or improve their chances at intramural sports in the gym.  It is sure to please the gym rat and the casual fitness dabbler alike.
If you are like me and from coastal California you're college student may not know what real cold feels like, especially if they are headed to the Midwest or East Coast for school.  They may have only brought a few pairs of pants and that college sweater you bought them as a going away present. That's why we recommend getting them a micro puff down jacket from somewhere like Patagonia, they are light, keep you warm in some of the coldest weather and compact so they can be easily thrown in a backpack.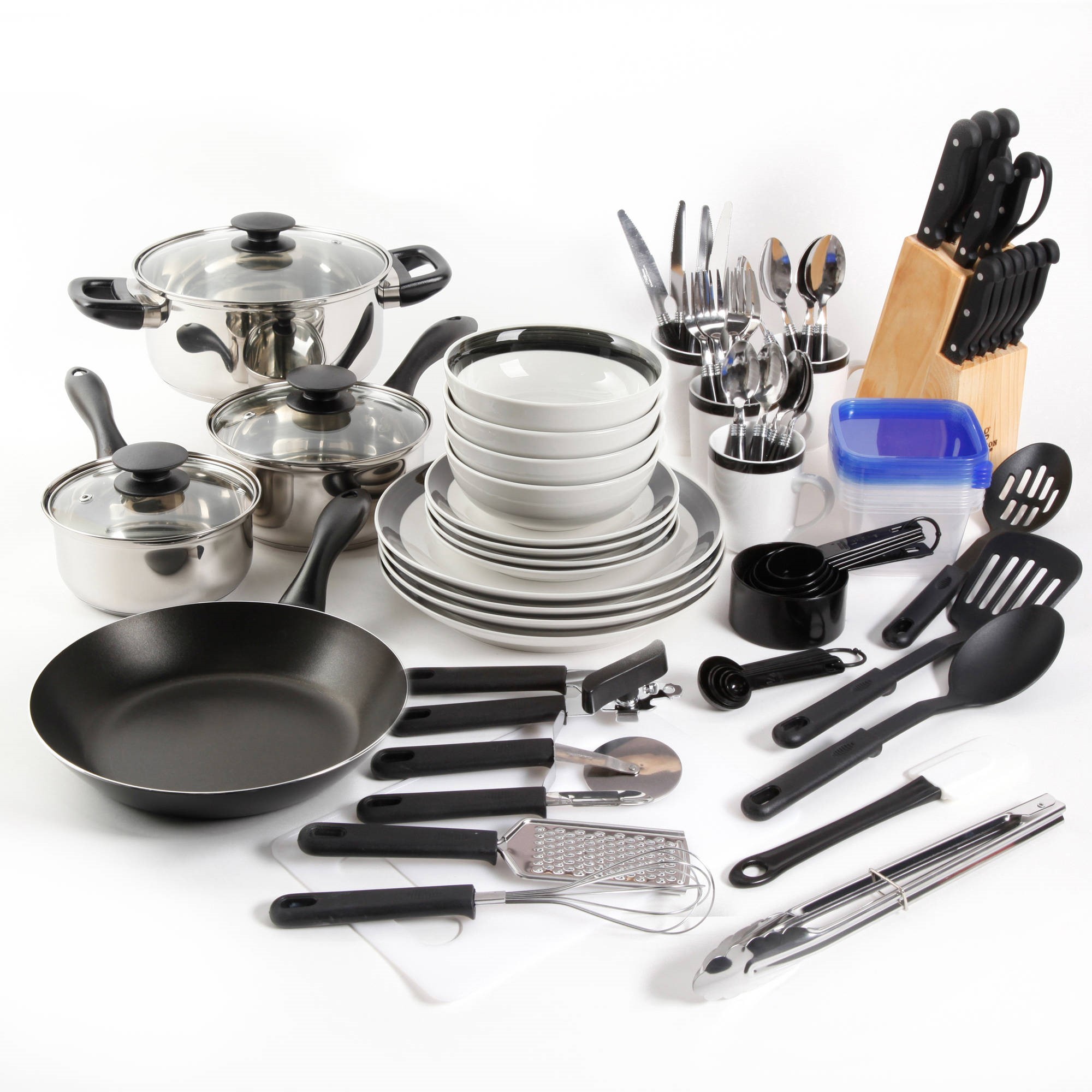 This is probably better if your college student is out of the dorms and headed to actually live on their own in their first apartment or God forbid, frat house.  Let's face it, they probably didn't cook in the doms, Cup-O-Noodles do not count, so they are in some serious need of help in the kitchen. WE recommend this 83 piece Kitchenware set from WalMart, its barley over $40 so you aint breaking the bank, because we know they are bound to ruin a few pots in pans on their way to Chiefdom.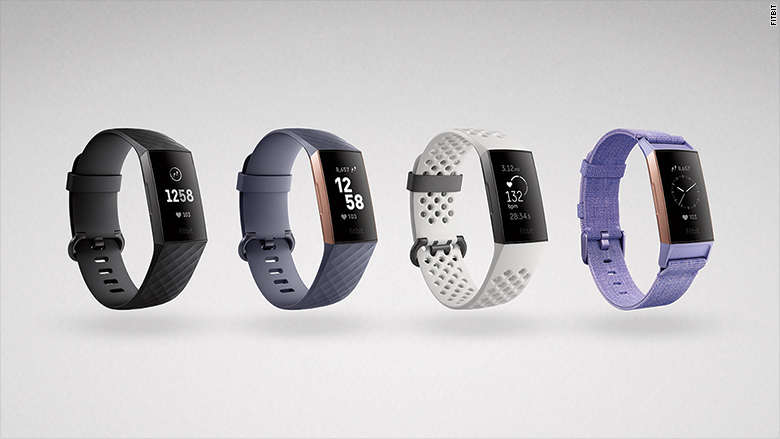 This fits really well with our other fitness themed gifts for your college student, not only does it track all of their activity for the day, but it also tracks their sleep, which we'll just assume they are not getting enough of, or too much (Shouldn't have taken that 8am class!).  Either way, the FitBit is a great gift, it will keep them mindful of having a healthy mind and body, and hey it tells time, something they could always use help with.
Let's face it, they were not great at waking up on time when you were there to flick on the lights; yell "Time to get up lazy bones!"; and then leave the light on like a dick (maybe that was just my Dad).  Anyways, these lights are great, they don't wake them up violently and abruptly (like my Dad) but more gradually. It is supposed to simulate the sun rising helping us wake up as humans were intended to when we lived out in the wild and were forced to go to bed out of boredom and had to wake up because of the stupid sun, you get my point.  
A caffeine packed coffee gift basket will no doubt be a perfect gift for your sleepy college student.  They may have not liked coffee before they headed off to college, but they are sure to love the smell of some fresh brew in the morning to kick their butt in gear for that "super early" 10am class they have and to help study late for that final they forgot about.  Either way it's a great gift for coffee lovers and sleepy heads alike.
I mean could they find their butt if it wasn't attached to them?  I don't think so. Now that they are off to college they are probably struggling to find anything, now that their mommy isn't there to put away their stuff instead of leaving it in a big heap by the door.  So if you want to make sure your college student makes it to class on time instead of sifting through piles of clothes and garbage to find their keys, you need to get a Tile Key finder that they can use on their keys and other essentials.  
---
Buying gifts for your college student is an act of love and appreciation, and sometimes when your kids are out of the nest they could use a little bit of both to get them through those tough times.  We hope this list of cool gifts for college kids helps guide you to a great solution to sending that long distance hug your little man or women sorely needs.
Chime in and let us know if this list helped you or any cool ideas you have that your college kid loved when they got it.
Cheers!
The Guys @ TheBroBasket.com