If you have someone on your gift list who likes to hunt, you might be struggling to come up with ideas. You have so many things to consider, from the equipment they already own to their personal preferences. 
With that in mind, here are a few tips and tricks to get you started, as well as our list of 20 gifts for the hunter in your life. 
Things to Ask
Buying a gift for a hunter is a bit different than shopping for other hobbies. You need to collect a bit of information before you start putting your list together. Thankfully, most hunters are more than happy to talk for hours about their favorite hobby, so you can easily slip these questions into an otherwise ordinary conversation. Start by asking questions like:
What do you like to hunt?

Where do you usually hunt?

When do you like to hunt?

What do you use to hunt?

The gear someone uses for a wintertime deer hunt will be a lot different from the gear they'd use for a turkey hunt. A few simple questions can provide you with a wealth of information to help you make the best decisions for the hunter in your life. 
Things to Avoid
While you're shopping for your favorite hunter, there are a few things you should generally avoid unless something is specifically requested. The first thing you should avoid buying is guns or bows. While there is an exception here if you've got a specific make and model that has been requested, guns, bows and other hunting tools are generally incredibly personal choices. 
With guns, you need to know the exact make, model, caliber and specifications the person is looking for. With bows, you need to know type, length, style, draw length, draw strength and other little variables that could mean the difference between giving them a gift they'll use and giving them one that will collect dust in a closet. 
Gear and products can be challenging too, especially if you get the wrong size or the wrong type of product. You can save yourself a little money by hanging on to the gift receipt, but unless you're 100% sure of the gear they use or the products they prefer, you might be better off with a gift card if you can't get a straight answer without arousing too much suspicion. Don't focus too much on this sort of gift if it'll be too difficult. 

With that out of the way, here are our top 20 suggestions for gifts for the hunters in your life.
1. The MeatEater Fish and Game Cookbook
The hunter you're shopping for might know how to hunt and clean their catch, but anyone who spends some time in the kitchen can always use new tasty recipes to help them cook their quarry. This hardcover cookbook has
more than 100 recipes
for all sorts of different wild game. Whether they're hunting deer or duck or casting a line for fish, they'll have something new to try. 
2. Zippo Hand Warmer
Anyone who hunts in cold weather knows how important a good handwarmer is. Instead of getting a bunch of those chemical heaters that take up space in your pockets or backpack, a
Zippo Hand Warmer
might be the perfect gift. These refillable hand warmers offer gentle warmth without generating a massive amount of plastic waste, making them a win for both your shopping list and the planet. 
3. Stanley Classic Vacuum Bottle
There's nothing better than a cup of hot coffee when you've spent the afternoon shivering in a deer blind, and no one does it better than Stanley. There's a reason the brand has been around for more than a century. The design hasn't changed much, but
this classic vacuum thermos
will keep hot drinks hot or cold ones cold for up to 24 hours. 
4. ThermaCell Mosquito Repellent

Mosquitos are the worst, but if you're hunting something with a keen sense of smell, coating yourself in bug repellant isn't really an option.
ThermaCell Mosquito Repellent
keeps all sorts of biting insects away without affecting your scent, so your favorite hunter won't have to choose between keeping mosquitoes away and finding their favorite quarry. 
5. Mechanix Wear MultiCam M-Pact Gloves
Hunting can be hard on the hands, especially if you're spending days in the wilderness searching for your quarry. A
good pair of gloves
can be a blessing. Opt for a pair of high-impact gloves — preferably in camo pattern or something that won't draw attention to your hunter while they spend their days in the wild. This will keep their hands warm and protect them from damage. 
6. LifeStraw Water Filter
Spending days in the wilderness is part of hunting, but no one wants to haul the gallons of water they'll need to stay hydrated. Instead, give them
a LifeStraw Water Filter
. These portable filters make it safe to drink from nearly any natural water source, removing both dirt and debris as well as bacteria and microorganisms that could cause illness. A single straw can filter up to 1,000 gallons of water, which will keep even the thirstiest hunter hydrated on those long hunts.
7. Expandable Travel Backpack
Every hunter needs a good backpack to carry their gear, and this is one of our favorites. This expandable backpack has
four main loading spaces
, as well as a great variety of smaller pockets and pouches to keep tools and trinkets organized. It also comes in various colors and camo patterns, so there's something for everyone. 
The MOLLE velcro system on the front provides nearly infinite customizability as well. Add in padded straps, and you've got the recipe for the perfect backpack for hauling hunting or camping gear.
8. Game Hoist With Gambrel
While a game hoist isn't strictly necessary for field dressing an animal, it certainly makes it easier when you're dealing with something like deer or boar that can weigh hundreds of pounds. This game hoist with a gambrel can
easily support up to 600 lbs
, though there is a 1,500-lb version if your hunter's quarry is a little larger. It's compact, comes with 40 feet of rope and makes skinning and butchering infinitely easier. 
9. Lucky Shot .308 Whiskey Glass
Not everything you give to the hunter in your life needs to be practical or something that will head into the wilds with them. This fun little whiskey glass
has a .308 bullet
embedded in it. Lucky Shot makes various different size glasses, from little shot glasses all the way up to pints — all with numerous calibers. We've suggested the .308 here because it's a very popular caliber for hunting, but they also offer options in .50 cal and 30mm.
10. Solar-Powered Cell Phone Charger
An old-school hunter might look down on using apps to hunt, but there are plenty of tools available on a hunter's phone that can make their experience a lot easier and more enjoyable — if they can keep their phone charged. 
This nifty
little solar-powered charger
also acts as a battery pack, so you can pre-charge it before you leave home or leave it out in the sun to recharge while you're out and about. These chargers make the perfect stocking stuffer for hunters or anyone who enjoys the outdoors. 
11. Primos Bloodhunter HD Blood Tracking Light
Following a blood trail from a wounded animal is difficult even in broad daylight, so once the sun starts setting, you'll need something to help you follow that trail. The Primos Bloodhunter HD Blood Tracking Light
uses a special lens
to make blood more visible on the ground or wherever a trail might lead. If you have someone in your life who likes to hunt in the evening or over a long weekend, this flashlight can be an invaluable tool. 
12. Scent Crusher Ozone Gear Bag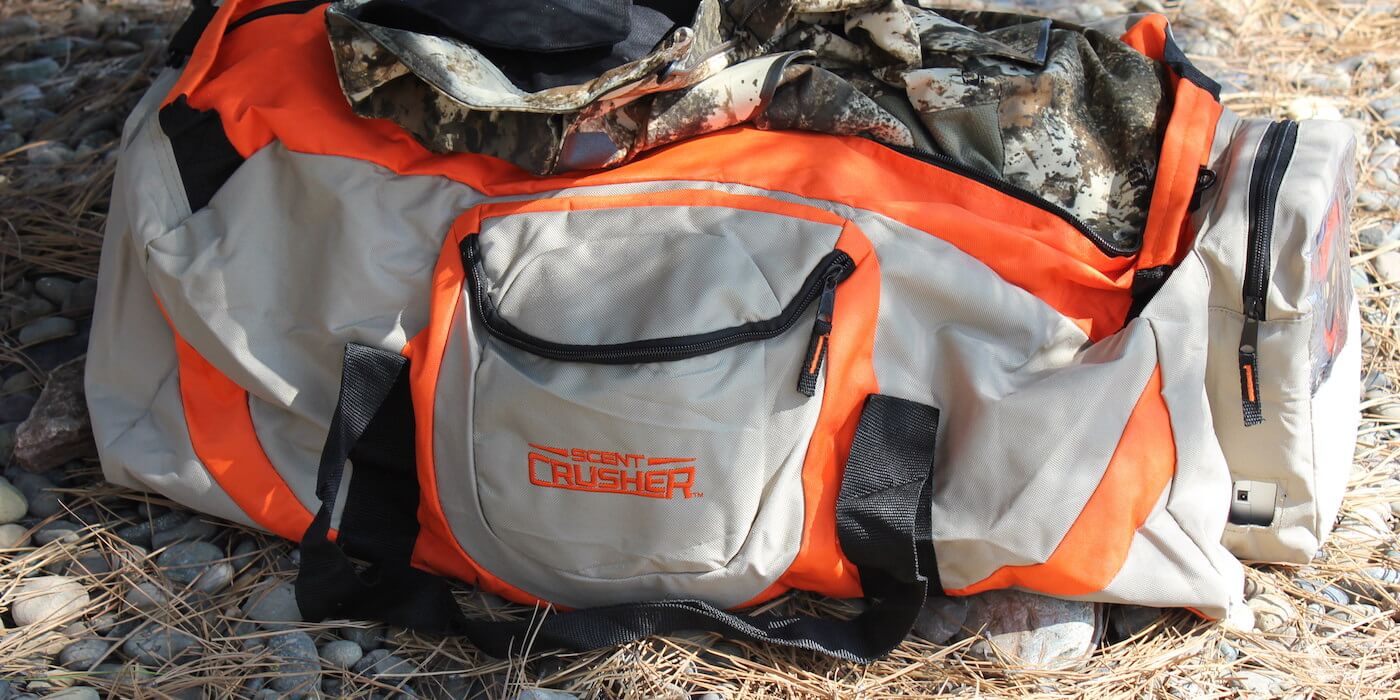 There's nothing more frustrating than scaring off your quarry before you ever spot them because you forgot your T-shirt smells like your favorite cologne. The 
Scent Crusher Ozone Gear Bag
requires power to work, but the ozone generator inside can remove nearly all odors from hunting gear in around 30 minutes. It's perfect if your hunter only comes home to eat before heading back out in search of his quarry.
13. Outdoor Edge ChowPal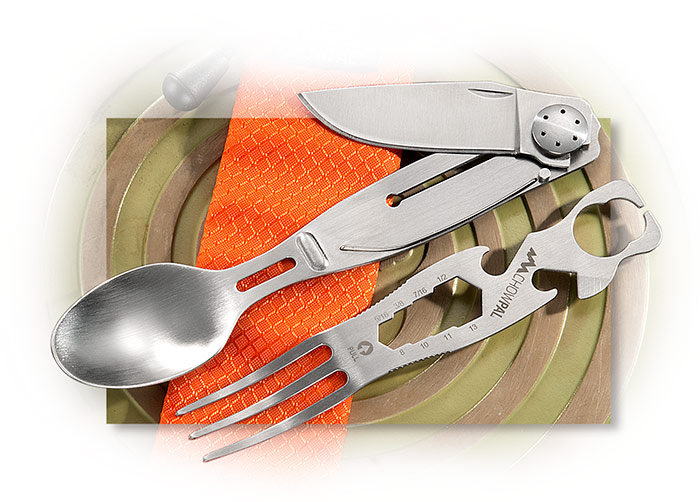 You don't have to eat like a caveman just because you're in the woods. The ChowPal by Outdoor Edge makes the perfect stocking stuffer for the hunter or outdoorsman in your life. It's something
of a multitool for food
, containing a fork, spoon, knife, can opener and bottle opener all in one 2.4 ounce tool that you can easily toss in your pack. 
14. UCO Titan Stormproof Match Kits
A warm fire is a great way to relax after a long day of hunting, but if it's damp outside, starting a fire can be a challenge. Instead of fighting with flint and steel and hoping something will catch, try out a
set of UCO Titan Stormproof Matches
. These matches will light in basically any conditions and stay lit, even underwater. 
The set of 12 matches comes in a waterproof case that floats, so you'll never have to worry about losing your matches if you drop them in water. 
15. Hunting-Related Subscription Box
Maybe your favorite hunter likes to try all the newest toys and products as they hit the market. If you're not sure where to start, why not offer them a subscription to one of the many
hunting-related subscription boxes
available? Nomadik offers hunting and camping gear, while the Monthly Knife Club is perfect for those knife enthusiasts in your life. There are a ton of different options out there, so you've got plenty to choose from to find the perfect gift for your favorite hunter.
16. Paracord Survival Bracelet
These
paracord survival bracelets
were quite the fad a few years back, but they can still be incredibly useful in a pinch. These bracelets consist of several feet of paracord you can untangle in a pinch. They also contain various other survival tools, like a compass, a small emergency knife and even a flint-and-magnesium fire starter. In essence, this single bracelet has everything an experienced hunter or survivalist might need to survive in the wilderness. 
17. Quake Rifle Sling
Anyone who uses a rifle can appreciate the need for a good rifle sling. The Quake Rifle Sling will fit on any rifle that already has quick-detach sling studs. If your hunter will spend a lot of time walking with their rifle slung over their shoulder,
a comfortable sling
can make all the difference. Just make sure their rifle is new enough that it comes with the necessary studs — if so, this Quake Rifle Sling makes a fantastic gift. 
18. Camper's Toilet Paper
After you convince them that this gift isn't because you think they're a crappy hunter, a couple
rolls of camper's toilet paper
can be a welcome gift. Let's face it — no one wants to wipe their butt in the woods with random leaves, especially if those leaves might be poison ivy. Camper's toilet paper is safe for septic systems and comes in a waterproof pouch — because wet toilet paper is essentially useless. 
19. Vortex Crossfire Binoculars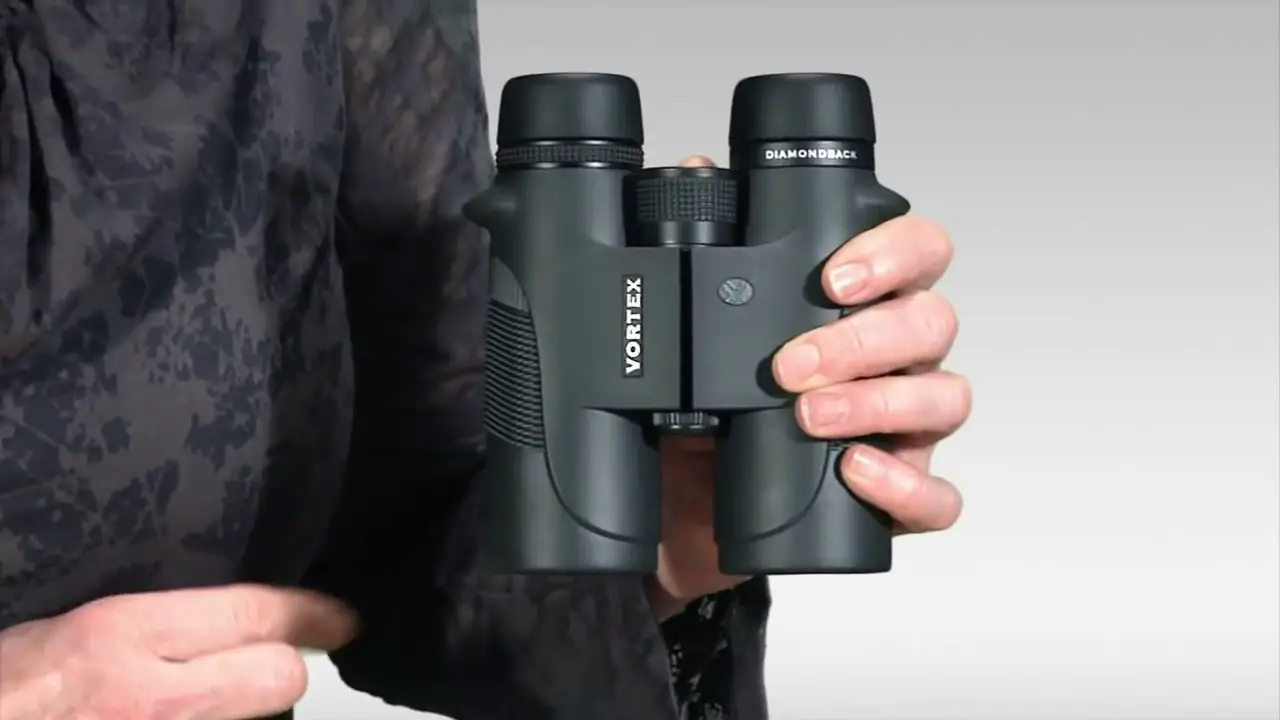 Unfortunately, the human race didn't evolve with binocular vision like you'd see on a hawk or other bird of prey. Thankfully, technology allows us to adapt and create things to make up for those failings. The
Vortex Crossfire HD Binoculars
are the perfect tool to help you spot wary game no matter where they're hiding. Anti-reflective coatings prevent a stray reflection from scaring away your targets. Multi-coated lenses make them more functional during the dawn and dusk transitions. 
20. A Hunting Getaway
Finally, if you're looking for a big-ticket gift, you could always consider sponsoring them on a hunting getaway. Send them to the middle of the forest or somewhere fun for the trip of a lifetime. This isn't something we would suggest springing on them, though. At least, not without a little bit of covert research to ensure you won't be spending a ton of money on an experience they won't enjoy.
Happy Shopping!
Whether you're shopping for a newbie hunter or someone who's been stalking local forests their entire lives like some sort of cryptid, you have plenty of options if you're looking for unique and useful gift ideas.