Giving gifts to one another is a tradition that has been among us for a long time. We gift
one another to show that we care and appreciate them. However, there are many
occasions when you cannot figure out what the perfect gift can be. It can be even more
stressful if you are a college student because you are trying to make ends meet on a
budget. Although you want to give something that would be useful to them, as a college
student living with a financial constraint, it can be quite a struggle. However, there is
always a plan B that can come to your rescue. In this article, we will present you with a
few best gifts for college students.
1. Be Creative!
The first idea that comes to our mind when we think about gifting someone is to DIY it.
Everyone has some talent hidden inside them. It is during these times that you can
explore your creative side to make something from scratch. It can be painting a picture,
molding something out of clay, making a big collage of images, or recording songs to
create a collection of the recipient';s favorite tunes. Explore your talents and use them to
make the other person feel special while you are kind to your budget!
2. Help your friend out
There is no better gift than receiving help for something that you may be struggling with.
In college, it is possible to receive assignments on several subjects that you may not be
good at. If you know someone who might just need essay writing help, let them stay
ahead of their class assignments by seeking an Australian online service. Not only will
they appreciate the gift, but they might also help you out when you are in dire need of
help in the future.
3. Customized Clothes
If you have some money and time to spare, this next project can be one of the best
ways to excite the person you are giving the gift to. Get a plain white t-shirt, a scarf, or
even a rug based on your budget. You can then download pictures of their favorite
show, band, painting, or quote and print them out in a fancy and beautiful way. There are
many videos online that you can get references to make this a success. For instance,
you could use an iron to get the image printed on the plain canvas to help stick it.
4. Your Time
Your time can be the perfect gift, even if you have a decent budget. Giving someone
your time today is one of the most valuable gift ideas for college students. In this fast-
paced world, spending time with the person will not just save you money but will also
make them feel extra special. You can have a stay at the home day when you watch movies,
go for a walk, or even babysit for your friend if they have a baby so that they can spend
some time by themselves. If you do have some cash to spare, you can always visit them
with their favorite food, flowers, or movie that will make your gift precious.
5. Use Your Digital Knowledge

With so many technologies being available right at your fingertips, it can be easy to use
your phones or laptops for this next gift. As a college student, you will either own a
computer or have access to one. Use your digital pad to make something using their
pictures and messages from people. You can also put in an emotional text with the
essay writing help to complete your gift. Compile an edited video to create a collection
that will remain with them forever. Contact their close friends, family, or anyone they
appreciate to send you a video clip or a message saying something that will make the
person smile. Once you have compiled them all, get working. These can be exciting gift
ideas for college students. You can edit with music to give an extra touch as well.
6. Memory Box
In recent years there has been a trend of people gifting memory boxes to each other.
While this is not a very new idea, you can always use a customized version of this to
make it a personal gift for college students. You can either find a cute little box
somewhere on campus, visit a drug store or a thrift store to grab one. Get colorful
papers, glue, and scissors ready to bring out your artistic side and decorate the box to
your liking. You can write small letters to the person and put them in envelopes, and
then place them inside the box. You can get essay help online to make them unique.
They can open these memories or letters once a week or a month to make their gift
long-lasting. You can also ask your friends and family to write a letter each as well.
7. Words
A unique way to make your friend excited with their gift is by using their favorite movie,
song, or book. You can find sayings, scripture quotes from their favorite entertainment
platform, and collage it. All you will need are some craft materials, and you are good to
go! Your attention to detail will make them feel like you respect their likes and dislikes
that are the best gift ideas for college students. Not only is it a gift that will make them
excited, but it is a constant reminder of how much you care about their happiness.
8. Their favorite food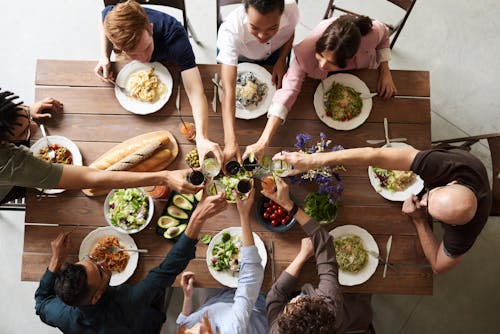 One of the best gifts for college students is undoubtedly food! If you are someone who
likes to cook, try cooking up a delicious meal for the both of you. It can be a cake, a
hearty home-cooked meal, or a secret recipe that you carry around with yourself. While
being very budget-friendly, it is also a gift for their tummy. You can make them breakfast
in bed or lunch with all your close ones nearby. While you get working with this, make
sure you get enough essay help for any assignment you may have. You can also
recreate memories of cooking together and whip up something you both like making it a
nostalgic gift for college students.
9. College Life
While college life is a stressful time for many, it is a period that you want to look back at
as you grow older. A very emotional idea to gift your college friend can be a little piece
of their college life. You can show them how much they have achieved and gift them
things they only have in their memory. It can be stickers, leaves, your course catalog of
classes you took together, or college articles about them or those they have written.
You can also share a picture of their dorms, and lunchtimes when you all went out. A
a gift that is personal and evokes feelings of nostalgia is a perfect gift for a college students!
Giving a gift should not feel like a big task, but it should feel natural. No hard and fast
rule states a monetary limit that you have to spend on a gift. A gift comes from the
heart and should be received similarly as well. While you will want to spend some
money to make your close person happy, you can find the best gifts for college students
on a tight budget too! Make use of your time and creativity to make your college friend
feel extra special!