Moms may be the star of the show when a baby arrives, but dads deserve their share of the spotlight as well. Men are increasingly becoming more involved in child-rearing which breaks the old stereotypes. The modern concept of fatherhood has evolved with parents as partners instead of one doing all the work at home. Just as new moms are showered with gifts to help them in their journey, new dads are worthy of getting their own presents. If there is a new father in your life whether a brother, a cousin, or a friend, consider giving them one of the following gift ideas:
1. Baby Gift Hamper
Don't worry if you haven't got much time to shop around and do some research about the perfect gift. You can simply purchase a baby gift hamper from specialist stores and be confident about its contents. Every item is handpicked by experts so you can be certain about their quality and usefulness. Remember that a lot of things marketed for moms should also be good for dads. For example, the gift hampers might contain chocolates, teas, and champagne to celebrate the milestone in their life. They could also include items for the baby such as clothes with organic fabrics, balms, and toys.
Milly & Henry
offers hampers with personalized names and luxury items.
2. Portable Photo Printer
New parents feel high after welcoming their baby into the world. Every moment spent with the little one is precious so most can't help but take as many pictures as they can. Babies grow up fast, after all, and the images help parents preserve their memories. Seeing the images on a screen is nice but having a tangible photograph is even better. With a portable photo printer, parents can get their snaps on full-color high-quality paper in an instant. These can be organized in a photo album, displayed in a frame, or sent as postcards to eager grandparents.
3. Diaper Backpack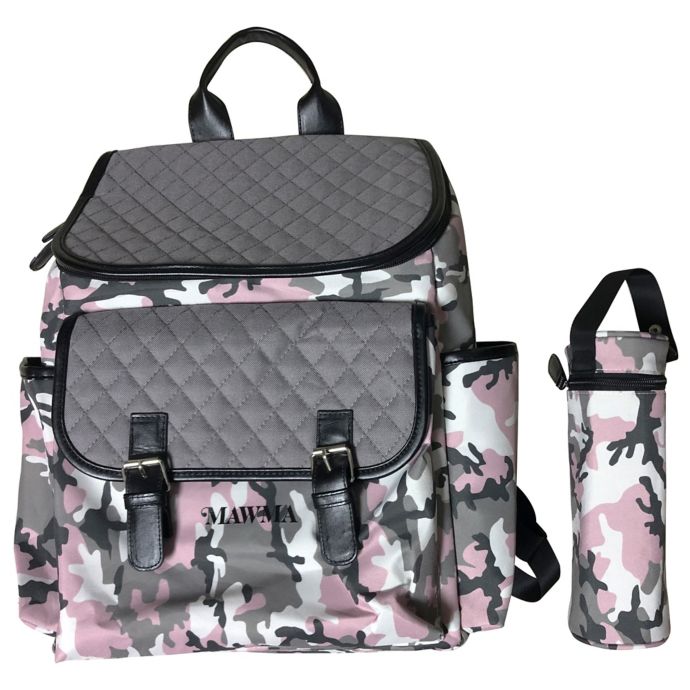 At some point, it will become possible to travel around with the baby for basic errands, park visits, and short vacations. Parents need to be ready for everything they might need including lots of diapers and other changing requirements. It's best to have all the items in one bag for quick access and organization. You can have these as backpacks or as sling bags. Look for one that can be attached to a stroller to reduce the burden on your back. Having several pockets and compartments for various accessories is a plus. You can find them in different styles including minimalist and military options.
4. UV Phone Sanitizer
Hygiene is more important now than ever. Help protect the baby's health by giving dads the means to sanitize their gadgets in a snap. A UV phone sanitizer can make the surfaces of a smartphone free of germs using ultraviolent light. The concentrated emission is confined inside so there is no danger to the user. Make sure that you get a model that can fit the size of the phone. Some have extremely large screens so you will need to search for phone sanitizers with appropriate dimensions. A few have handy features such as the ability to charge phones and carry an emergency flashlight.
5. Kangaroo Shirt
New dads will need to juggle several responsibilities at once. While they try to keep an eye on the baby, they might also have to clean spaces and carry different items. Freeing their hands will enable them to multitask all day. Consider giving them a
kangaroo shirt
with a large pouch in front to carry the baby comfortably as they go about their business. These have durable stitching and quality fabrics to ensure safety and comfort. Babies will love snuggling close to their dads so they can sleep and stay calm. Dad's will never have to worry about their child as they will always be within eyesight.
6. Baby Carrier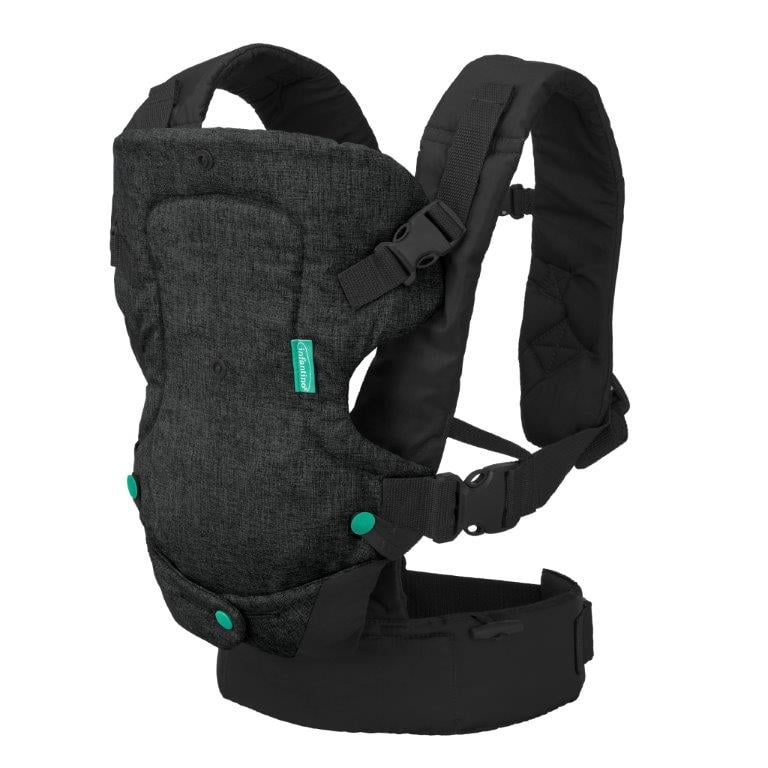 If you are looking for a sturdier item than a kangaroo shirt, then opt for a baby carrier instead. These are structured quite similar to a backpack except that the cargo goes in front. The body harness is totally secure so you will never worry about the child's safety. There are straps that go around the shoulders and the waist for balanced weight distribution. The baby is wrapped by a cushioned seat with a head rest to support the neck. The legs and the arms can hang at the side freely. Dads can wear this when going to the grocery store, the pediatrician, or wherever else that life takes them to. 
7. Baby Book
First-time dads don't have to go in clueless about fatherhood. They can learn from the experts including doctors and psychologists about what they can do to make sure that they can be the best dad ever. Asking the family doctor is a good thing but this might not always be possible for every question that pops up. A baby book written by experts can be a good alternative. Check the online reviews for feedback on the contents and the suitability for novice parents. Relevant topics include how to keep the baby calm and comfortable, as well as what to do when the crying starts.
8. Electric Kettle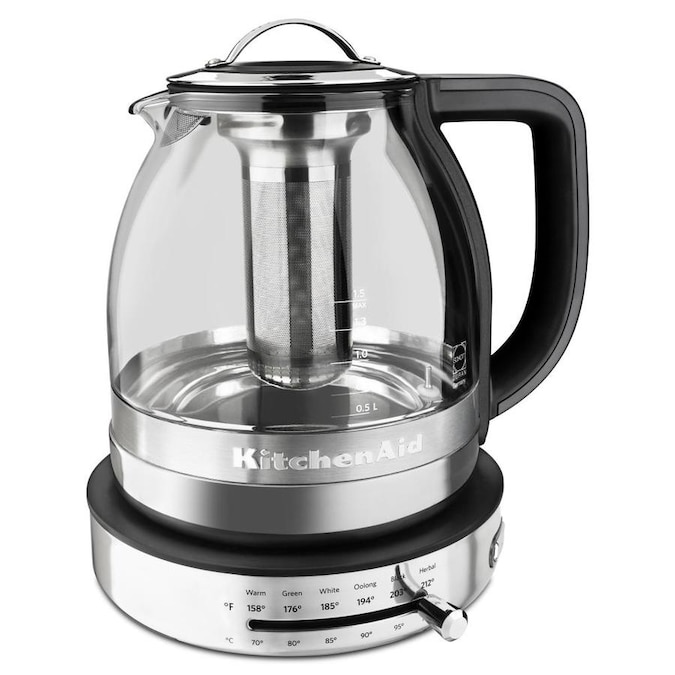 Moms and dads will need to use a lot of bottles when feeding the baby. These have to be sterilized to get rid of harmful pathogens and reduce the risk of illness. Boiling water on the stove frequently can be time-consuming. If they had an electric kettle, then they can do this more easily since these only take a few minutes to get the job done. These also have an automatic shut-off feature once the water reaches the boiling point. There is no need to keep checking if it's finished. Just turn it on, do whatever else you need to do, and come back when you're ready. There will be no spills, burns, or other mishaps.
9. Coffee Maker
Every parent knows just how difficult it is to get sleep when you have a baby. While there are a lucky few who have quiet infants, most have to deal with having to wake up in the middle of the night just to calm the baby down after it starts crying. They might have to feed it, change the diapers, or remove an irritant. Waking up in the morning after that ordeal can be a struggle. Coffee can perk them up and get them ready for the day ahead. With a coffee maker, dads can enjoy a delicious cup every morning hassle-free.
10. Jogging Stroller 
Lots of dads were active before having a child. Many would like to stay fit despite their new responsibilities, although this can get increasingly difficult since they are pressed for time. One way to solve the problem is to multi-task whenever possible. For example, they could finish their morning run while minding the baby so that mom can cook or work at home without worries. A
jogging stroller
is specifically designed to handle faster than usual speeds. It will remain smooth and stable as you go while the baby enjoys the ride. It's an awesome gift that any runner will love.  
Make sure that the people in your life know how much you care. It's not always possible to be there to congratulate them for being a new father but you can send a thoughtful gift that says volumes. Any of these items is sure to bring smiles to the growing family.
​