Perfect Anniversary Gifts for him
- From Your 1st Year Onward
Figuring out the perfect "anniversary gift for him" can be hard, I get it, you know him so well but he's still hard to buy gifts for.  That's why we laid out these perfect anniversary gifts. Whether its your 1st anniversary or your 20th,  we have conveniently laid out each anniversaries gift theme; from paper, to leather, all the way to Iron.   
As someone that is fast approaching his 1st wedding anniversary, I figured what's better than turning my search for the perfect wedding anniversary gift into a great blog post.  You can tell by this list and accompanying cheat sheet, that having a gift theme for your anniversary present is pretty important. That is, up until the 15th year, when making it every 5 years seems to be of the most importance (sounds lazy to me).  Anyways, as someone that found this complete info a little hard to find, I hope by putting it all in one place, I can help folks figure out not only the perfect gift for the occasion - whether it is your first or fiftieth wedding anniversary - but what gift theme said anniversary carries. Because using plain numbers is just so boring.  
Anniversary Gift Theme Cheat  Sheet
1st = Paper
2nd = Cotton
3rd = Leather
4th = Linen
5th = Wooden
6th = Iron
7th = Wool
8th = Bronze
9th = Pottery
10th = Tin
11th = Steel
12th = Silk
13th = Lace
14th = Ivory
15th = Crystal
20th = China
25th = Silver
30th = Pearl
35th = Coral
40th = Ruby
45th = Sapphire
50th = Gold
55th = Emerald
60th = Diamond
Paper is the theme of your 1st anniversary because it stands for the blank page that is your new marriage. It is where you are starting to write your future together.
I believe the no brainer here (and what I personally plan to get) is a personalzied journal for my wife and I.  She already journals and if you and/or your wife do not ,you really should think about it.  Just sit down and try to think about what you did a week ago, how about a month, what about a year?  I bet you would be hard pressed to figure it out, a journal helps you encapsulate those memories so much better, so you can look back on all those good times 50 years from now.
In this instance cotton represents the Interconnectedness of your marriage. You are now woven together as one after two blissful years of marriage.
After two years of being married, you may have started to get a little complacent in making time for one another.  One great way is to set up a day, a week, or even a month if you are really busy (but once a week is best) to have a set date night.  This is where you two spend time together and just enjoy each others company. I can't think of a better way than an outdoor picnic on a nice day - a great gift to go along with this cotton anniversary theme is a personalized blanket for your picnic dates.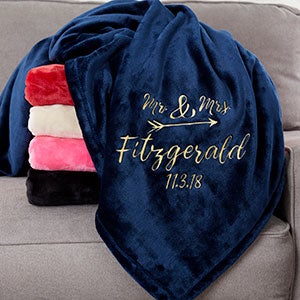 Leather here stands for the durability of the relationship - you made it three years and you know that you have a durable long lasting marriage that can stand the test of time.
If you two are travelers or you could really use a trip, a leather shoulder bag is a great gift to spark the interest in that trip you need.  If you followed the advice from the paper anniversary, a personalized leather cover for that journal you bought can also make a great 3rd anniversary gift.  
This one seems kind of boring at first sight, but besides linen it is also considered the silk, fruit, flowers and oddly appliances anniversary. So you have many options when it comes to this theme
My number one pick would be sexy sheets for the bed that are silk or linen, it's a 3rd of your life and you do not want to be sleeping on hay my friend.  Although a lovely BroBasket would make a great 4th anniversary gift, it's like getting him flowers, but for guys. (Shameless plug - after all, this IS our blog post) 
In this instance, wood stands for the strength of your marriage bond - that is is durable and long lasting.
If he is a "man's man" then some wood working equipment can make a great wooden anniversary gift.  If you want it to be a bit more romantic, I would go with an antique or faux antique classy wooden record player with your wedding song or an album with your wedding song included on vinyl.   
After 6 years of marriage you are showing that it is durable, and that's exactly what Iron means here, the durability of your partnership. Although it is also known as the Candy Anniversary for the sweetness (seems way lamer though).
I love the idea of getting an iron key chain with your wedding date on it, it's something that always reminds him of the long lasting durability after 6 wonderful years.  Of course if he has a giant janitor keychain then maybe getting a cool candy gift from us would be better.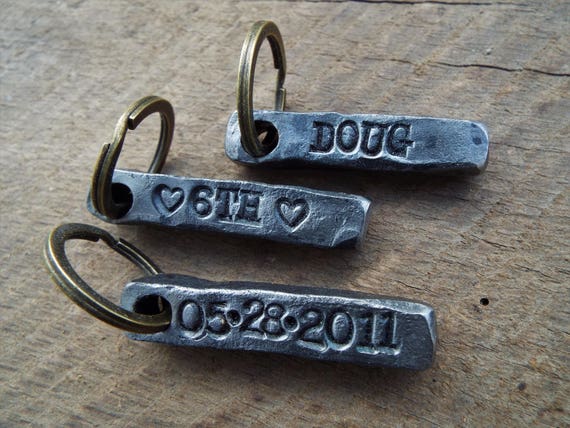 This year, wool is the theme because it stands for the warmth and comfort you feel after being married for 7 years. It is also known as the copper anniversary for for coppers durability and its ability to attract love and protect against evil.
If you live in a cool climate, a wool knit cap (beanie) makes an awesome gift because If you aren't dressing him by now, you should be! Of course if you would like to go with the copper wedding anniversary theme then a copper bracelet can be a fairly manly accessory that he may actually enjoy.  
The 8th anniversary is known as the bronze anniversary because bronze is copper and tin combined. It's symbolizing the partnership of two different people into one.
I think you have to go romantic here and get him a bronze multi-picture frame, with a photo of you two on your wedding day next to a recent photo of you, to show the bond you have made over 8 years of marriage.  If he's into golf and neither of you are into romance, then a classic bronze gold putter seems like the route to go.
This is considered the pottery anniversary because much like a lump of clay forming into something new over time, your marriage continues to form in new and better ways over time.
If you are crafty... or cheap, you can't beat taking a class at your local community college to make your own pottery. Put your wedding date on the bottom for an extra romantic touch.  If you aren't that craft or are too busy, a cool ceramic pen holder can make a great desk accessory as a reminder of you all day - that is if you don't send him memes all day as it is.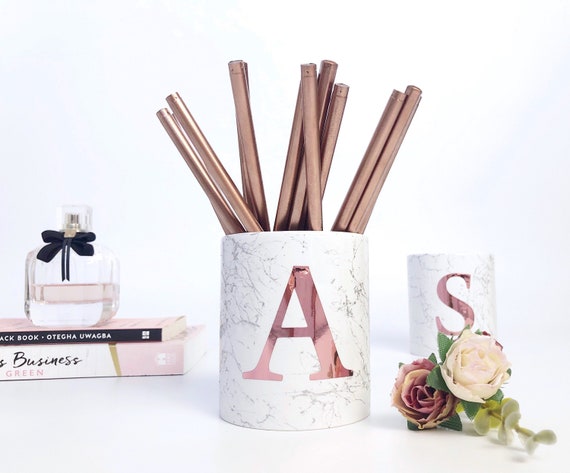 10th Anniversary Gifts |
Tin Anniversary
Gifts
Also considered the aluminum anniversary because the both represent the flexibility and durability that a marriage must have to be successful after 10 years.
If you two enjoy a cocktail from time to time, you can not go wrong with a personalized cocktail shaker.  Now all you have to do is buy some booze to go with it and teach him to make your favorite cocktails. Who needs a mixologist?!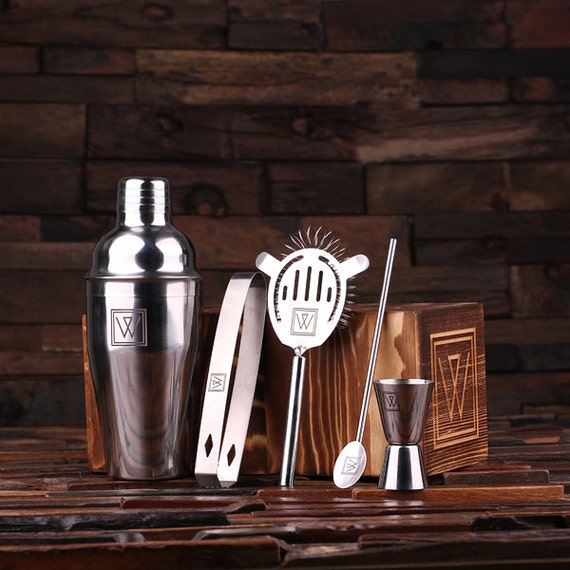 Steel of course represents strength (duh!), because after 11 years of marriage you have such a strong bond.
If you have a guy that is handy, or just likes cool gadgets, then you can not go wrong with a Steel multi tool box as a great anniversary gift.  If he isn't into those things, then maybe he is romantic and a steel framed picture from your wedding day (or maybe even a sexy one), is what he will really enjoy.
This is also known as the pearl anniversary, but what guy likes pearls?!  It was oddly hard to research why it is silk, so we could argue it is because silk is refined but durable.
By now you probably need to spice things up a bit in the bedroom, and you do not have to do anything crazy like this is 50 shades of grey or anything.  I would say going with silk pajamas or sheets would be a great anniversary gift.  If you would like to stick with the even sexier 50 shades route, then I'd suggest a silk blindfold.
Lace represents something that has intricate beauty much like a marriage of 13 years.
Sorry but you are not getting out of this one, you have to get him lingerie, for yourself of course.  It's time to spice things up a notch after 13 years and surprise him with a gift he will really enjoy a lot more than a gadget.  
For obvious reasons this is also now considered the gold anniversary, even though that is also the name of the 50ths, but hey these things are bound to repeat like his stories.  Both materials are both beautiful but very durable.
After 14 years he really deserves something nice like an awesome gold watch, or a faux gold watch if you are on a budget.  If you want to really splurge, then get him the trip of a lifetime to an African Safari. He can see some ivory up close and personal on a giant African Elephant!  Either way, he'll be happy, just don't tell him about the safari option if you got him a watch instead.  
This represents the sparkling and clear love you have for your husband after 15 beautiful years of marriage.
We'd suggest a personalized wedding picture in crystal, next to a recent picture of the both of you (unless you already decided to get a similar gift in the past). If you are into the more figurative meaning of things (or just cooler gifts), and after 15 years you need to blow off some steam and get some alone time, then a trip to Lake Tahoe may be in store.  You can tell him you are giving him the gift of the views of the crystal clear lake, a much more priceless gift.  
Also known as the Platinum anniversary (we like the old school ones clearly). In this instance both represent the delicate but elegant ways your love has developed and deepened over the last 20 years.  
These gifts are going to get a little bit more crazy, but after this many years of marriage I believe that you deserve it.  With that being said, you have to take a trip to China and walk on the Great Wall (sorry most guys don't like china - the housewares). Of course if you want something simpler or you do not like traveling, a platinum watch or even a golf shirt makes for a budget friendly option.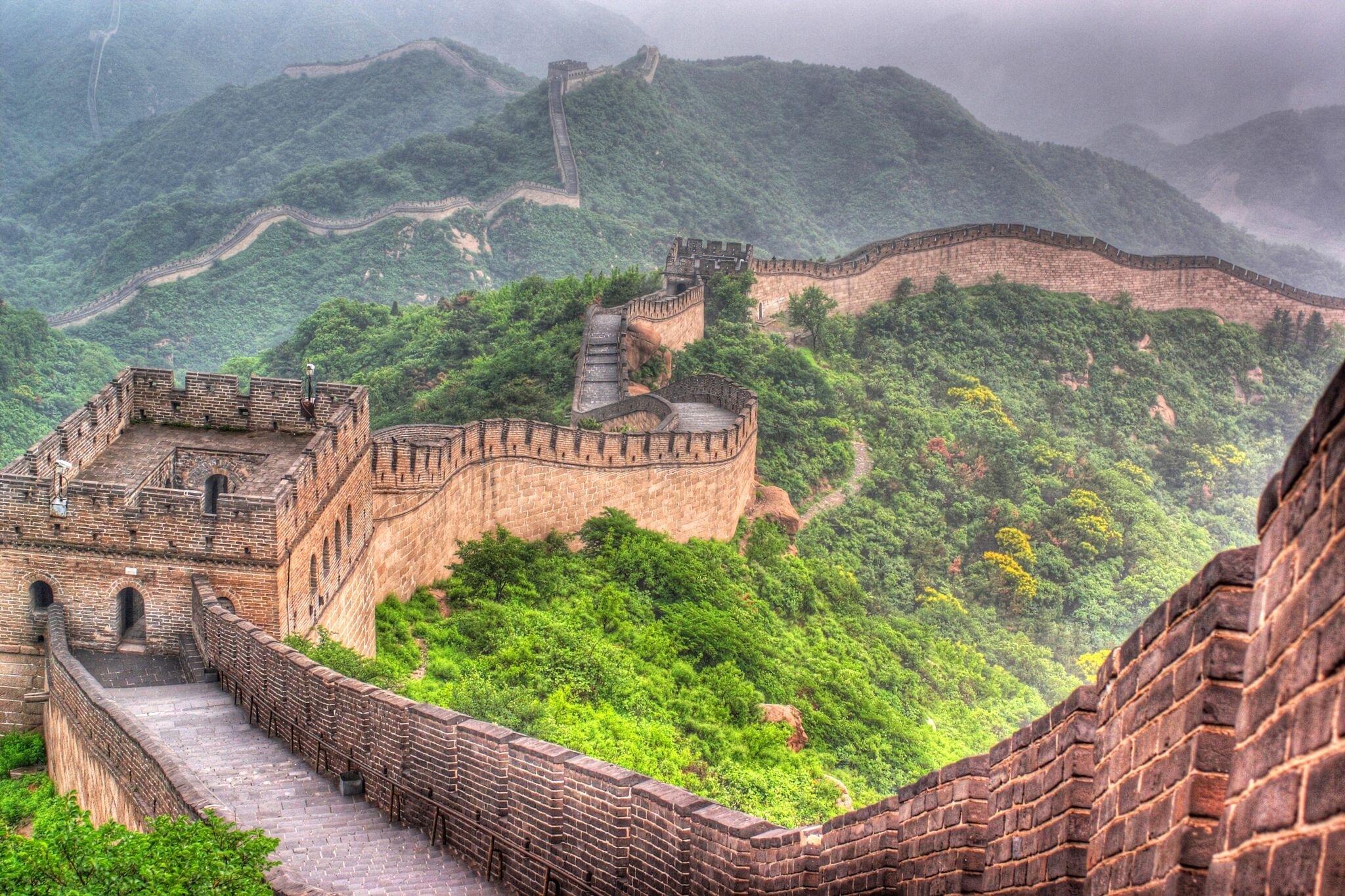 Silver in this instance represents something (much like your love and marriage for the past 25 years), that is both brilliant and radiant.  
I feel like a broken record here but I always feel that a nice watch can do wonders if you haven't taken the watch option by now.  If you are really trying to get crazy then it is about time to pony up and get him something (only if he deserves it) that is truly amazing - a classic silver corvette, (that is if you have the money :-))  The budget option here would be some nice silver sheets or a new silver shirt he can take you out in on a nice date.
The pearl represents, in this instance devotion, wealth, honor and purity.
Much like back in the 12th year, I might reiterate that most guys do not love to receive pearls as gifts.  But take it from a more figurative stand point and go pearl diving in the Maldives or to Pearl harbor in Honolulu. You made it thirty years and deserve it.  For the more budget conscious I would get a gift that a man might like made with mother of pearl.
Coral takes a long time to form, but is strong and enduring much like a marriage of 35 years.
This seems like a no brainer to me, you have to head to Australia to check out the great Barrier Reef while it's still there, or head to Tobago and check out the Buccoo Reef.  If you don't like traveling as much, there are a lot of cool things out there made from coral that can make great gifts for your guy.   
Ruby's here represent an eternal flame that proves your passion for one another is still very much alive after 40 years of marriage.
I'm starting to think a lot of these gifts were originally geared towards women, but we can try just a little harder to gear them to men. From Ruby red wine, to a trip through Tuscany sipping said wine, you can't go wrong with either. We of course make some awesome wine gift baskets but there is also places like California Wine Club that can get wine delivered to your door for him.    
45th Anniversary Gifts | Sapphire Anniversary Gifts
Sapphires are said to be able to fulfill your wildest dreams, and as someone that has been married only one year I must say being married 45 years must be a dream come true... or a nightmare depending on who you are married to.  
A sapphire is deep blue much like the ocean, so I think you're only option is to take him on an ocean cruise around the world, they do exist and can be a fairly affordable way to see the entire world from the comfort of a cruise ship.  I get it though, after buying all of these other gifts I mentioned you may be damn near out of money, so a similar dinner cruise around your nearest large lake or harbor can go a long way to a romantic evening celebrating your anniversary.  
This has to be a reoccurring theme by this point, but Gold is a beautiful metal that is resistant to corrosion over time and strong much like a marriage of this length.
You would have to go with a Gold Watch, maybe even a Rolex if you are feeling crazy, but like I said for previous gifts this in not the most budget friendly option and you may have already bought him a watch by now.  I much prefer getting him the figurative gift of a trip to the Golden State to check out the Golden gate Bridge seems like another lovely way to celebrate the theme of this anniversary.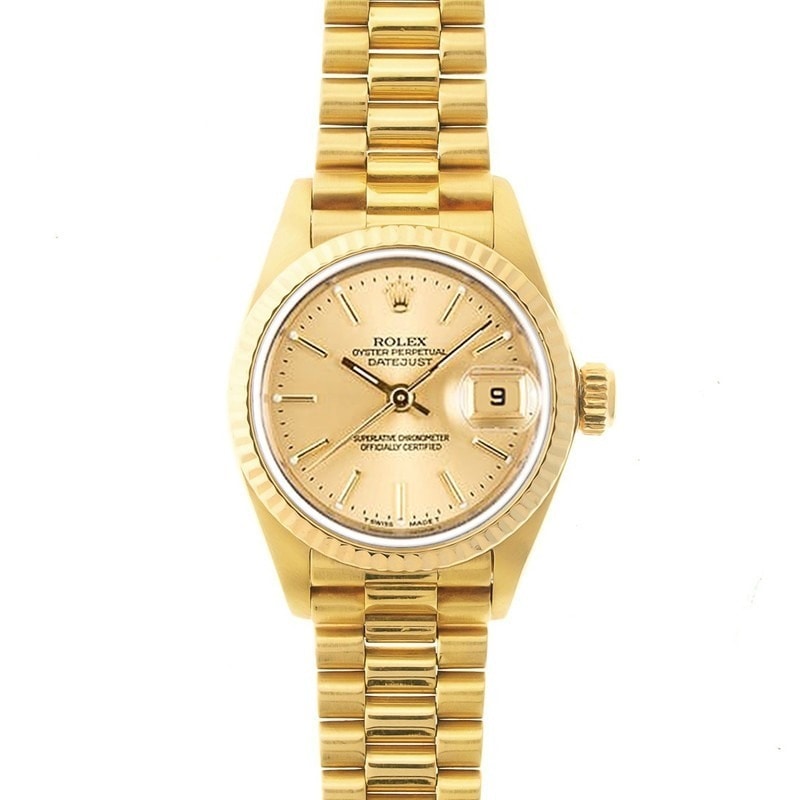 55th Anniversary Gifts | Emerald Anniversary Gifts
The emerald is the theme of this anniversary because much like a marriage of 55 years it is a very rare thing to find.
I know these are all starting to get travel themed, but if you have been married this long you deserve it!  A trip to the emerald isles of Ireland is a must if you have never been. From kissing the blarney stone at Blarney castle, to enjoying the lovely old town streets of Cork, the cliffs of Moher and sipping beer with locals at pubs in Dublin it can truly be a trip to remember. I suppose a nice green flannel shirt would do for the budget conscious.   
60th Anniversary Gifts | Diamond Anniversary Gifts
I know from past anniversary themes you may think that it is called the Diamond because it is durable and rare, but you would be wrong, It actually symbolizes the eternal flame of love that you and your spouse share after 60 years of marriage.
You may have to actually get your husband a diamond or something with diamonds on it. I get it though, there aren't a lot of things that have diamonds on them that are for guys.  I am sure he would easily settle for something simpler, like taking him to Vegas to throw some money into them Diamond slots, you may even pay for the trip there!
---
Well that's it folks, there are actually anniversary gift themes for the 70th to 90th  that you can find if you would like to know all of them for reference when you and your husband turn 120 and are celebrating your 90th anniversary. If you liked what we have here or if you have some better ideas for wedding anniversary gifts then please feel free to leave a comment.