Terrible Valentines Day Gifts for Men
We get it, it's a "Holiday" centered around love and you want to show the love of your life just how much you mean to him. You even go as far as reading publications like Scosmo magazine to get ideas. That's all well and good, but some publications (ESPECIALLY Scosmo) are JAM PACKED with completely terrible ideas. We don't want your man to open up his gift on that special day then scratch his head and wonder "what the hell was she thinking!?".
Here are 5 gift Ideas we've seen floating around the internet that are so terrible, we feel like it's our public duty to ensure no man ever gets one of these.  Plus some affordable gifts for men this valentines day at the bottom.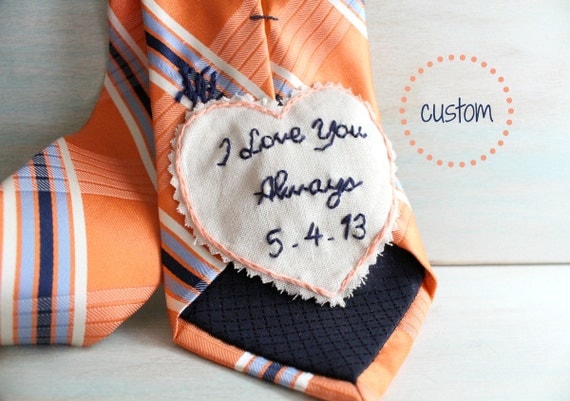 I'm going to be brutally honest here. Unless you're 5 and you made this for your dad, don't ever give this to any man in your life. Sure you may think it's cute, and it's sentimental, but absolutely nothing about this will make him think to himself "man I'm the luckiest guy in the world". He's never going to wear this on his own. If you have to force him to wear it, does it really count as a gift?..
The Irony of this is that I found this on a "Non-Lame Valentine's Gift" list. I'm sure I don't need to elaborate here. Just please… don't.
I Love You Bean
What?… Huh?… Why?…urgh… *Smacks forehead*
A Ring
Unless he's a fan of man jewelry and you know specifically the EXACT ring that he's been meaning to get, I'd recommend staying clear of rings on this particular holiday.
Two Hearts Garden Stone
When I first saw this on one of those "best valentine's day gifts" lists, I thought it was someone convincing me to pre-buy my grave stone. Upon learning what this actually is, I don't think the product turned out to be much better. Carving your initials together in a tree is one thing, buying this is something completely different. For good measure, as I was doing "research" for this post I came across a couple publications that have some REALLY solid suggestions! They definitely deserve an honorable mention.
And of course… if all else fails, just buy them a BroBasket ?