It is a highly challenging task to shop for young men who have a multitude of interests, such as soccer, books, gaming, racing, and gadgets. You also have to consider various occasions like anniversaries, Christmas, and birthdays - all of which would call for different gift ideas. When it comes to the 21st birthday of your friend, lover, or son, you'd wish the gift to be a memorable and practical one. An ideal gift goes with the personality of the receiver and makes his everyday tasks easier. This article explores ten excellent gift ideas that will surprise your young darling on his 21st birthday.  
Noise-Cancelling Headphones
Most young adults not only love their music, but they like to listen to it on the go. Moreover, in a meeting, studying, and working from home, students and young professionals need to have a noise-free interaction from home. A noise-canceling headphone is an ideal solution for audiophiles, students, and professionals alike, who wish to have a disturbance-free listening experience. 
These headphones help the user get rid of
background sounds
that irritate, whether you are speaking on-call or listening to a track. When the user is on a call, a noise-canceling headphone records the surrounding noise and the caller's voice separately through two different microphones. It electronically isolates the surrounding sounds and processes the speaker's voice, which results in a distraction-free in-call experience. These headphones come in all shapes and colors, and you may choose one according to your young buddy's taste. If budget is not a constraint, buy one with comfortable cushioning and active noise-canceling feature.  
A Cocktail Gift Basket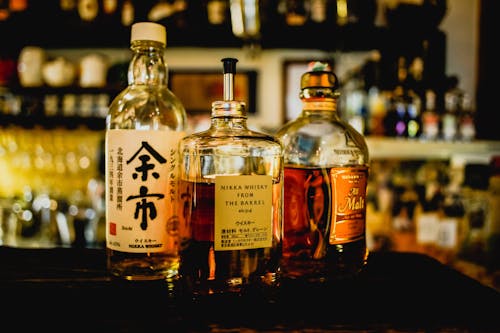 Image source
Your friend's 21st birthday is not like any other birthday because, besides many things, he officially becomes eligible for purchasing and drinking alcoholic beverages. So can there be a better option to celebrate such an occasion than presenting him with a
whiskey gift basket
?
Although you can gift a standalone whiskey bottle or a couple of bottles in a beautiful bag, an artfully decorated basket makes your gift stand out, and you can expect the birthday boy to stare at it for a few seconds in appreciation. A liquid basket also lets you pack different flavors and accessories. 
If you wish to create a Scotch whisky basket, consider a couple of Aberlour bottles accompanied by the entry-level Johnnie Walker Red Label. Give your basket an Irish touch with a bottle of Jameson's Irish Whisky and some vintage Irish chocolate caramels. A clever hack to decorate your whisky basket is putting big items like your whisky bottles in the center and putting the cookies boxes and chocolates along the sides. 
Smart Watch
If there is one thing gen z likes, it is smart gadgets. Today's youngsters are busy people who remain occupied in studies, recreational activities, or professional responsibilities throughout the day. Due to their packed schedules, these young men often compromise their well-being. 
Besides their modern and attractive appearance, smartwatches have several
smart features
that can make day-to-day tasks easier for young men. A smartwatch user can send messages, allow you to make calls, set alarms, navigate maps, and fix reminders with it. These smart gadgets will also help your young friend keep healthy. Quality smartwatches come with beneficial features like heart rate monitoring, sleep duration monitoring, step counting, etc. 
A user can customize a smartwatch's display according to his mood, which is another reason young people like it. These watches are also available in funky colors and shapes. When you buy one of these as a birthday gift, select one with a comfortable strap, high-capacity battery, and a water-resistant body. A
wooden watch
can also be a great option to gift.
Wireless Keyboard And Mouse
We have all been habituated to long hours of work and study from our homes in the present circumstances. People who sit long hours before a computer know how annoying it is to work on a cluttered desk full of wires. 
A wireless keyboard and mouse provides a lot of convenience to PC users as they do not need to be conscious all the time about accidentally pulling the odd wire or tangling it damagingly. Using a wireless keyboard and mouse also lets the user work from a distance, at his comfort. So your fellow young man does not need to stick to the computer screen, whether he is writing an assignment or playing games. These wireless accessories are also ideal for young globetrotters, as it is very convenient to pack these gadgets in a backpack. 
Before you purchase a wireless keyboard and mouse as a birthday gift, remember that these gadgets come in two variants: Bluetooth and USB. While the USB one requires one to plug its receiver into the PC's USB port, the Bluetooth one works through its Bluetooth connection. 
Handmade Diary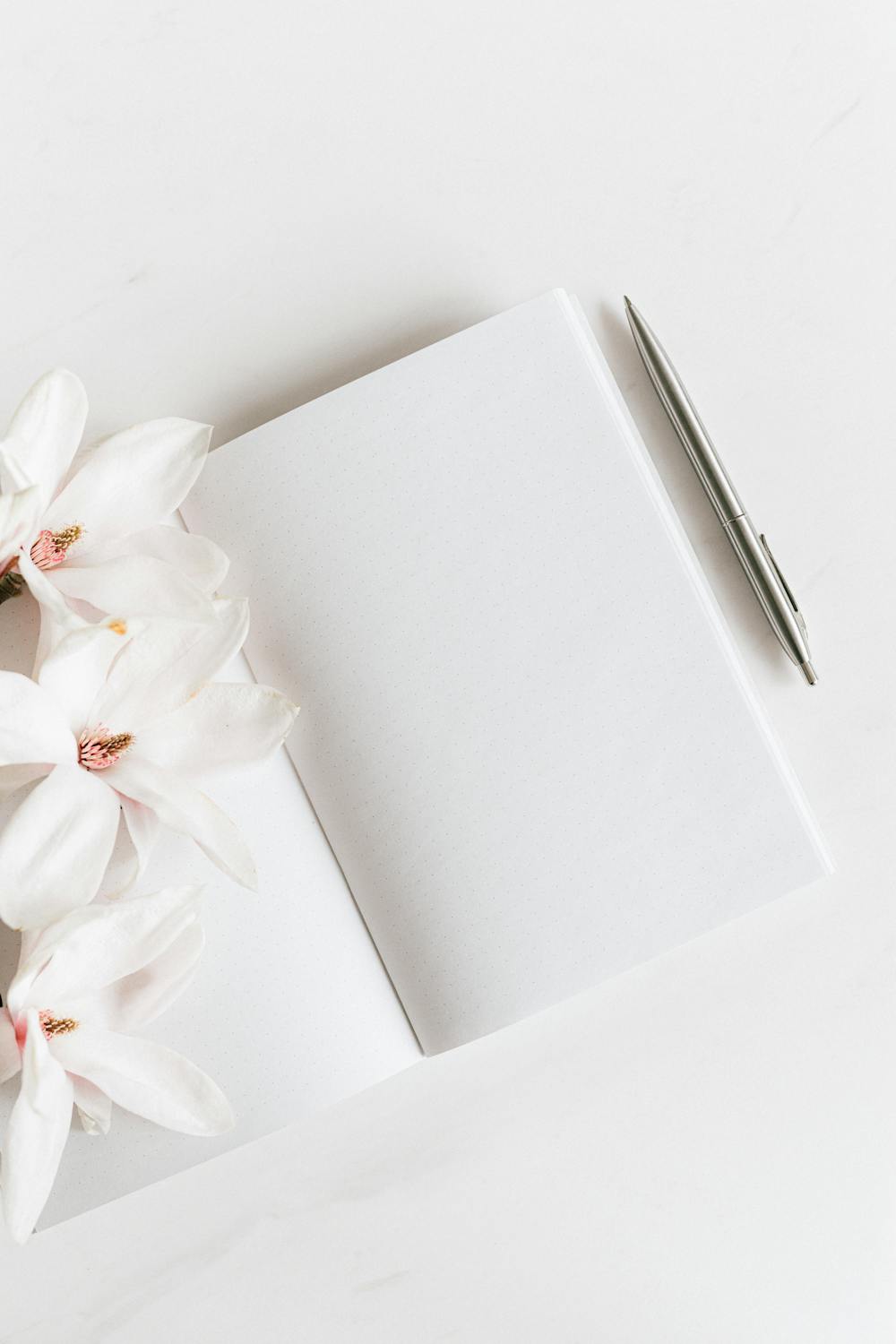 Image source
Do you think ready-made gifts do not do justice to the sweet relationship between you and the birthday boy? Handmade and customized gifts are an excellent way to convey the deepness of your relationship. They also provide an artistic touch to the gift. 
Gifting a handmade diary allows you to personalize the form, stitch design, front cover, and written messages. Before you begin customizing a diary, it is crucial to know the taste of the birthday guy. What is his favorite color? What is his favorite web series? Does he like anime? Is he a basketball fan? These pieces of information will help you design the diary. Maybe, you can stick his favorite character on the cover or write a few lines from his favorite poem on the back cover page. If you have some excellent photos with him, you can use these photos on the cover page to express your closeness. Top it all up by tying the diary with a colorful wrap. 
Board Games
Even in this digital age, we love to escape to old-fashioned board games, once in a while, to get a break from the electronics all around. If the birthday boy is from your family, you probably know what games he likes. In any case, here is a list of popular board games:
This fascinating cult board game involves the buy and sale of properties. Players with available funds canPlayStation and Xbox's latest iterations purchase available properties that they can then rent out to other players. The winner of the game has to bankrupt other players.  
Scrabble is a popular word game liked by wordsmiths and literature lovers. The game presents the participants with a massive word jumble. Players are allotted a fixed number of letters, and these letters have varying point values. The player who creates words having the most value wins the game.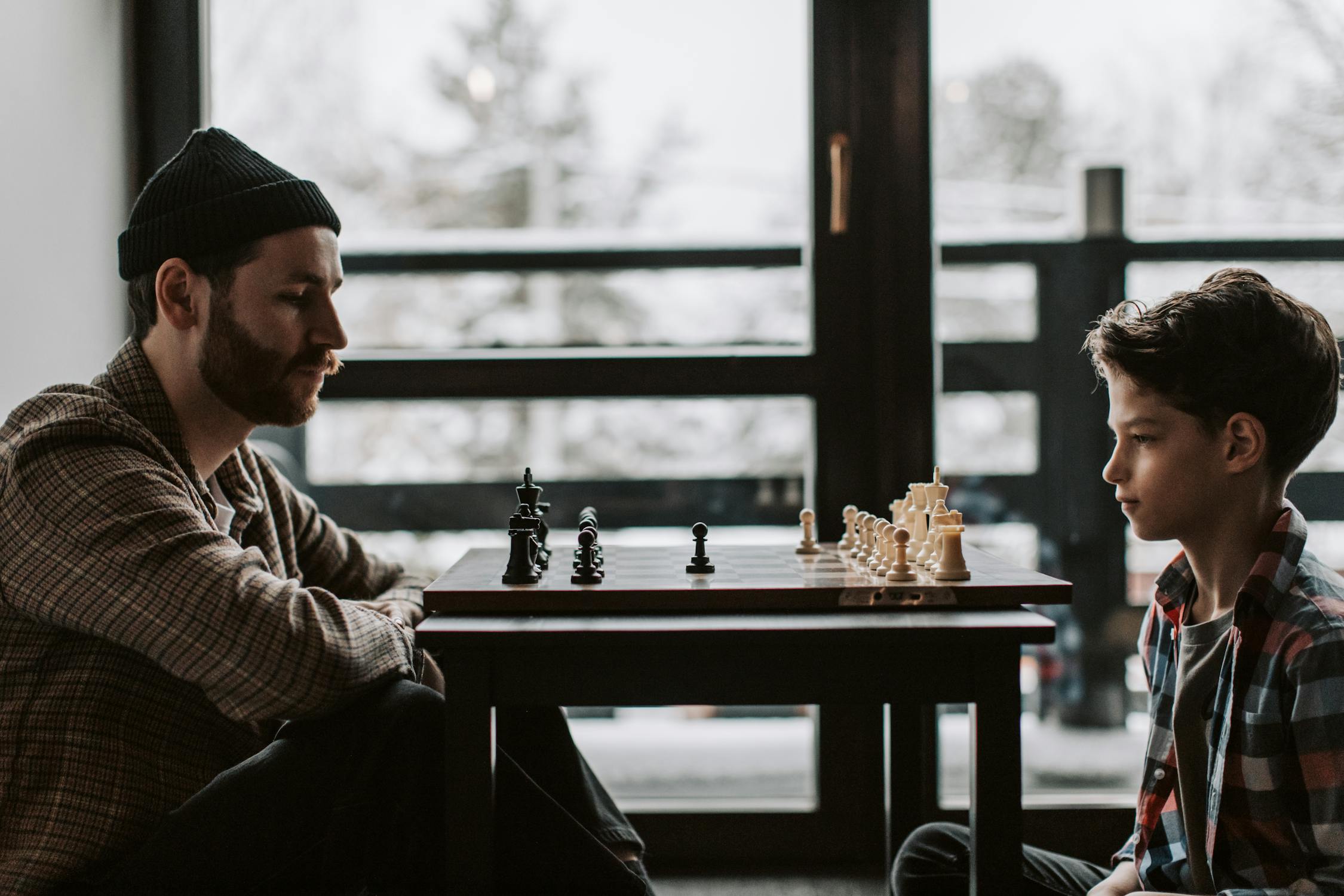 Image source
If the gift receiver does not play the game already but has a sharp brain, you should introduce him to chess on his 21st birthday. This two-player classic game requires patience, strategy, and intelligence. Each player starts with 16 pieces on the 64-square board, and the player who can trap the opponent's king wins the game. 
Also popular as draughts, this fun game originated in the 12th century. You have to shift your pieces on the opponent's side on the Checkers board to win a game. You can make your pieces jump over the opponent's pieces, taking them out of the board.   
Video Game
You will hardly find a young adult who does not like video games. According to a
recent survey
, 45% of young adults in the United States play online multiplayer video games. Recently, online games have grown in popularity due to a boom in internet subscribers worldwide. There are several popular platforms for video games, such as PC, PlayStation, Xbox, etc. The last two are dedicated video game systems that can be perfect gifts for gamers.  
The latest iterations of PlayStation and Xbox are minimalistic, as they come with a storage device, a gaming console, connectors, and optional accessories. You need to connect the storage cum console to a display to play the games. If you are planning to gift a PlayStation or Xbox as a birthday gift, you may accompany it with popular titles such as Doom Eternal, The Last Of Us Part II, Ghost of Tsushima, Among Us, and Call of Duty: Warzone. 
Running Shoes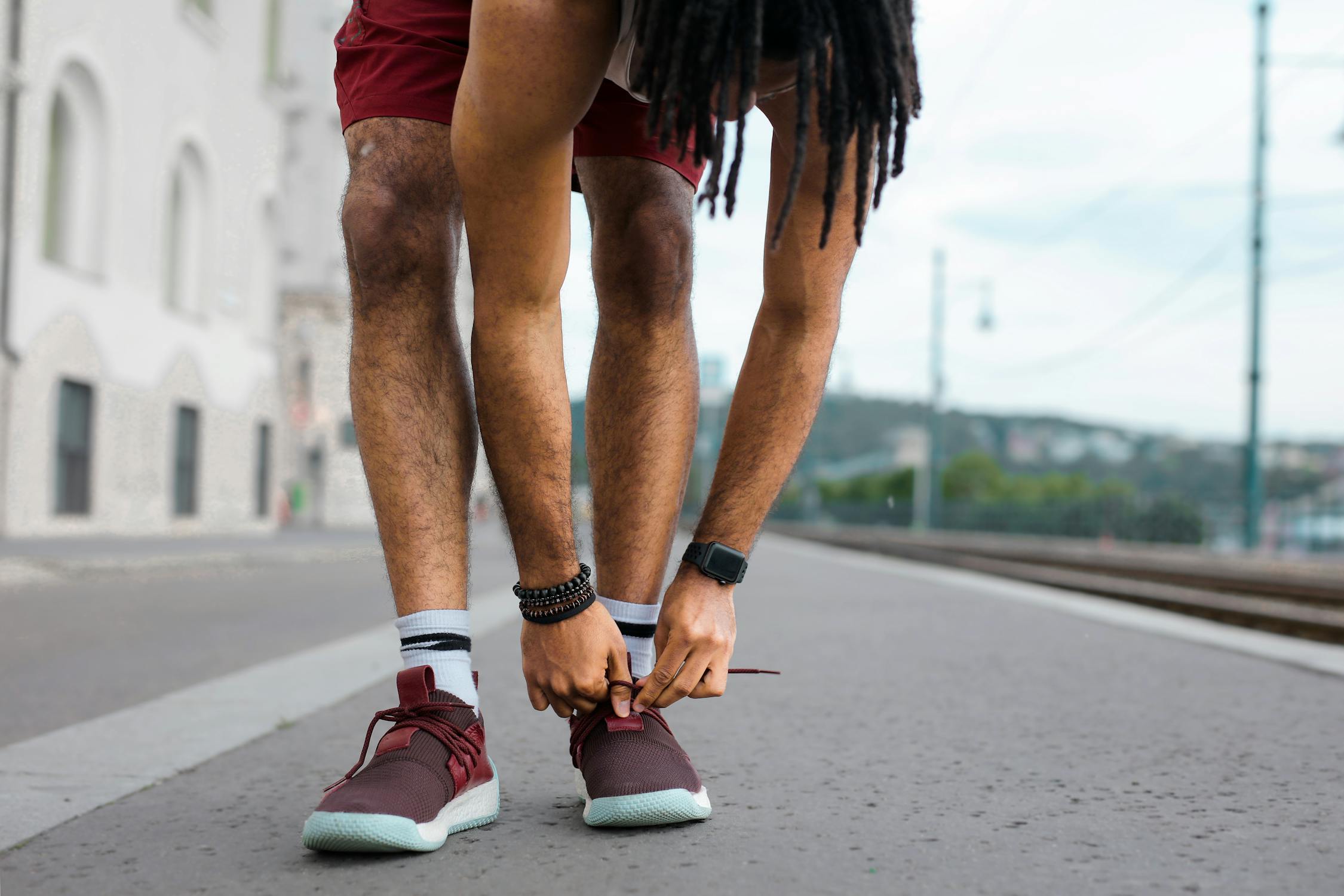 Image source
Today's youth are fitness-conscious, and there is a high chance that the person you are gifting to likes to spend his time at the gym or hit the running track every morning. Besides running, a good pair of sports shoes can help him play sports and do exercise. Gifting a couple of good shoes will also make your gift stand out among the many items he would be receiving since shoes are not very popular birthday gifts. 
There are innumerable running shoes in the market. It would be easier for you to choose the shoes if you know how the person will use them. Nonetheless, when you are buying one, ensure that it has the following features:
Breathable mesh

Foamed midsole with extra cushioning

Lightweight tongue

Free-moving fabrics 

TPU heel

A wider toe area

Non-slip & shockproof material

Lace closure

Multi-surface grip.   
LED Desk Lamp
Although it may seem too unexciting for a birthday gift, an LED desk lamp can be a lifesaver for students who study till late at night. It is a common fact that studying or working in poor light can harm our eyes. On the other hand, the room lights are often too bright and colored to provide a comfortable experience. 
For such young adults who want to make the most of the calm nights, an LED table lamp can be an excellent B-day gift. These lamps have a longer lifespan and save valuable energy. LED desk lamps are better for eye health, as they protect you from fatigue. When purchasing an LED lamp, choose one that has a rechargeable battery. It would be better if the lamp has a flexible neck, height adjustment feature, and dimmable light.  
Birthday Gift For The Bibliophile: Books
Image source
For book lovers, books are of as much value as a costly electronic gadget or a box of exquisite beverages. If your friend is a bookworm, buy a handful of chart-toppers and pack them up in a nice and thoughtful gift box. Here are a few popular genres you can consider as birthday gifts:
Action and Adventure: Action and Adventure books push the readers to the edge of their seats with excitement. Some famous books of this genre are

Life of Pi

,

The Three Musketeers

, and

The Call of the Wild

.  

Classics: Besides being taught in the English classroom, these books have been read by readers worldwide for decades. You can find universal themes in books like

Little Women

,

Beloved

, and

To Kill a Mockingbird

. 

Graphic Novel: The stories in such books are conveyed through engaging artwork (sketches and illustrations). Pictures tell as much as the words in such books. Some examples are

Watchmen

,

The Walking Dead: Compendium One

,

The Boy, the Mole, the Fox, and the Horse

.

Detective and Mystery: The plot in such stories centers around a criminal case and its conclusion. Some famous examples of this genre include

The Adventures of Sherlock Holmes

,

The Night Fire

, etc.  

Fantasy: The stories are usually set in an imaginary world, as seen in books like

Circe

,

The Water Dancer

, and

Ninth House

. 

Horror: Full of supernatural elements, such writings create fear or unease in the readers' minds. Some great horror titles are

Bird Box

,

The Haunting of Hill House

, and

Carrie

. 
Some Important Tips To Keep In Mind When Buying Gifts For His 21st Birthday
Instead of giving something too solid or over-the-top as a birthday gift, put some thought into his likes and dislikes. Understanding his lifestyle will help you immensely in choosing the right birthday gift. 
Choose Something Practical
Your birthday gift will remain as a showpiece if it is of no use to your friend. Understand his requirements and decide the gift accordingly.
Such as if your friend is thinking of starting a new business plan then you can suggest some
vat registration certificate service uk
for him
.
Common birthday gifts like chocolate buckets, formal clothes, or ornaments do not stand out in the heap of birthday gifts. Even if you are gifting something low-cost, customize it in such a manner that it shows your care and warmth for him. 
The Bottom Line  
Whether you gift something from the list above or try something more unique, always accompany it with a personal touch. Go beyond the 'thank you' messages and write something more profound for him to make his 21st birthday all the more memorable.